Welcome to apartments Herceg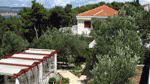 Riviera Trogir
is an ideal place for a vacation, whether in
apartments in Okrug Donji
, villas, or private rooms. On this site you will be taken on a tour of the towns (
Trogir
,
Split
,
Sibenik
) and villages (
Okrug Donji
,
Okrug Gornji
, Arbanija, Seget Donji, Seget Vranjica, Marina) that we have chosen for you because of their attractiveness and the friendly people who have been great hosts to so many tourists, radiating a sincerity and directness that we want you to experience as well.
FREE WiFi and Air-condition in our offer
From this season, we offer you free internet connection and Air-conditioning system in all three apartments
Apartments in Okrug Donji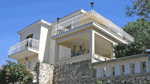 Accommodation in Okrug Donji
are best place to spend a relaxing holiday, away from noise, traffic and pollution. The
house for rent
is located in a beautiful fishing village,
Okrug Donji
, on the north of Ciovo island. Apartments are surrounded ...
read more
Okrug Donji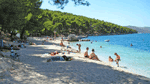 Okrug Donji
is ideal place for families with childern. If you are looking for peace and quiet contact us. while the town of Trogir nearby offers plenty of interesting events.The wider surroundings of
Ciovo
is characterized by lavish green vegetation ...
read more
Okrug Gornji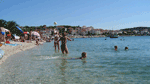 Okrug Gornji
is located on
Ciovo
, a central Dalmatian island, which is connected to
Trogir
by a drawbridge. Inhabited since prehistoric times, the island is home to a rich cultural heritage, while its beaches are encompassed by crystal clear seas. ...
read more
Welcome text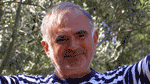 Ivan Herceg - brand manager
My dear,
Welcome to our web site.
In case you are looking for me, here I am ...
read more
Trogir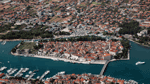 Trogir
is a town-museum and one of the oldest cities on the Croatian side of Adriatic coast. Town is protected by UNESCO since 1997 and after that more and more tourists decide to choose
Trogir
as their holiday destination ...
read more
Croatia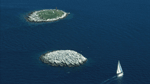 We send you our best greetings and we are looking forward to your taking an interest in our country -
Croatia
. People of all lands love their own country, deeming it to be the most beautiful. The Croats call their country "Our Beautiful Homeland" ...
read more
Weather in Okrug
Sea temperature in Okrug
14°C
Current sea temperature